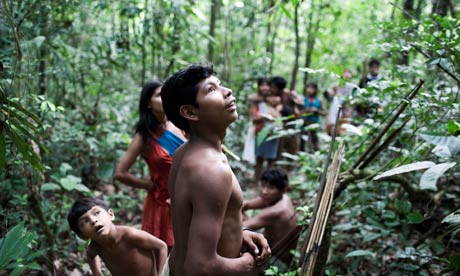 Most, if not everybody will know that TODAY is set aside to think/reflect (at least) on what is happening to...and on...this Earth!
A vast majority is likely to allow the day to pass totally unnoticed....oblivious to the persistent destruction being wrought by humans.....enslaved to 'Ogre Greed'....


Not only is habitat being destroyed....BUT...Flora, Fauna AND Fellow Humans...
Spare some thought for 'People' in faraway places....not least those in the Amazon Forests...
*
"As the successful survival of other Amazon Indian tribes shows, protecting their way of life rather than imposing that of the west is the best way to keep them intact...."
To read more...
Thank You for giving a little of your time to read about these hapless folks....
Enjoy Your Day!